NYK Luxury Cruise Aids Japan Tsunami Reconstruction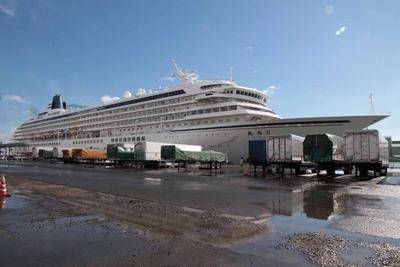 NYK hosts cruise aboard their Japan-based cruise ship to the region worst affected by the earthquake.

The two-night, three-day cruise on Asuka II (50,142 tons; 800-guest capacity; about 470 crew) set sail from Yokohama to Sendai, and the 750 guests were treated to a number of activities to allow them to learn more about Tohoku, the northeast area of Japan mostly affected by the March 11, 2011 tragedy.

Meals and drinks on board were made using local ingredients, and guest were given the opportunity to make local Tohoku handcrafts, to watch a movie filmed in the area, and were even treated to a live concert by actor-singer Masatoshi Nakamura, a Tohoku native.

A portion of each passenger's fare will be donated to a trust overseen by the Japan Philanthropic Association and then contributed to Earthwatch Japan's Post Tsunami Monitoring Project, which is conducting scientific research in Tohoku to foster the recovery of the area's ecosystem. A donation box was also placed on the ship during this cruise to encourage additional contributions.

Since this tragic event, NYK has supported reconstruction efforts through the free transport of relief supplies and by organizing and sending teams of employee volunteers to the area.