World Record Sailor in Gijón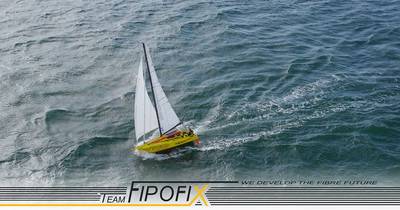 Last preparations in Puerto Deportivo Gijón (ESP) on the sailing boat our Open16 FIPOFIX, before the Austrian skipper Harald Sedlacek will start on January 12, 2014 to two unprecedented world record attempts, an indescribable hard test for the skipper and the yacht.

New technology and new material
These two record crossings should proof as impressive as even credible the performance and durability of FIPOFIX-UD volcanic fibers positioning technology.

Open16 FIPOFIX "Proof of Principle" stands for the worldwide first attempt to cross the North Atlantic in a 16 feet or 4.9-meters boat, a single-handed and nonstop race from east to west by the southern route and subsequently from west to east by the northern route.

The port of departure is Gijón (ESP). After 6-8 weeks the skipper Harald Sedlacek will arrive in St. Augustine (USA) harbor.

For both world record attempts, from Gijón to St. Augustine and from St. Augustine to Les Sables d'Olonne, Harald Sedlacek will sail a total of 8,000 nautical miles in a 1.5 m² "protected" area on the sailing boat Open16.

Today and on Saturday, December 14, 2013, the world sailing skipper Harald Sedlacek and the extreme sailor Norbert Sedlacek will be on board our Open16 FIPOFIX.