Baltic Ace Totem-VDR Capsule Recovered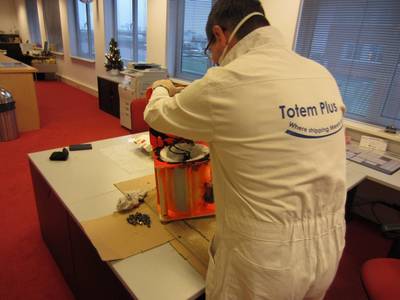 The capsule of the Car Carrier Baltic Ace was recovered on Dec. 22nd, more than two weeks after the ship sank in the North Sea west of Rotterdam.
Rough weather and debris prevented the divers from recovering the capsule earlier. Opening the capsule was performed under the supervision of Totem Plus, the VDR maker. The data in the capsule was found intact by Totem Plus technician, and was given to authorities for proper analysis of the tragic incident. Eleven seafarers were lost on the windy night of Dec. 5th, when the ship was hit by the container vessel Corvus J and sank within short period afterwards.