Recreation Down Deep On Show at FLIBS 2013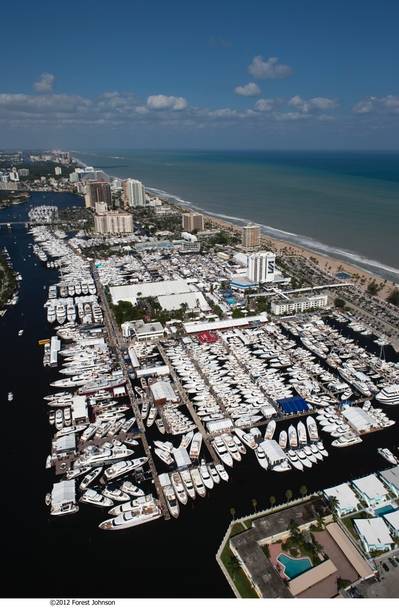 From personal submarines and motorized surfboards to megayachts and boats for every budget, the 54th Annual Fort Lauderdale International Boat Show® (FLIBS) has them all.
Covering six locations and featuring everything from astonishing super-yachts and extravagant toys to boats for every budget, the world's largest in-water boat show takes place this year from Oct. 31st through Nov. 4th, 2013.

The 54th annual Fort Lauderdale International Boat Show® features new enhancements for thousands of attendees and hundreds of exhibitors from more than 20 countries who gather to connect, learn, see, and buy boats and marine products.

In addition to more than 1,000 boats and yachts on display, the boat show features fishing and boating seminars and workshops for adults and children of all ages, floating cocktail lounges, live music, and products that are sure to attract attention, from the newest boating accessories and fishing gear to expensive toys such as personal submarines, underwater scooters, flying jet packs, motorized surfboards, amphibious boats and ATVs, a flying car, and exotic autos.

New to the show this year is the megayacht venue SeaFair, a 228-foot yacht housing VIP lounges, a restaurant and bar, and art exhibits, designed to provide a club-like environment where guests can meet to relax or conduct business.
The Fort Lauderdale International Boat Show is owned and sponsored by the Marine Industries Association of South Florida, and is managed and produced by Show Management.