New Regional Sales Manager for BMT Group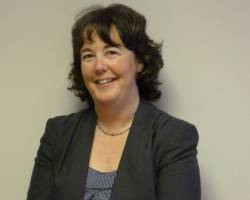 In a bid to further strengthen its sales force BMT Group Ltd, the leading international maritime design, engineering and risk management consultancy, is pleased to announce the appointment of Louise Ledgard. Louise will take up the position of Regional Sales Manager (Europe) providing vital support for all of the subsidiaries that operate within the Energy and Environment sector.

With a PhD in Materials Engineering and Design, a Bachelor's Degree in Applied Physics and a Masters in Business Administration under her belt, Louise joins BMT from Fugros GEOS where she gained over 15 years industry experience working within the offshore oil and gas sector.

Through this role, Louise strengthened her international experience of business development and sales, as well as her project management skills of technical services and research projects. She played an integral part in a number of large survey contracts which involved full oceanographic studies to support the development of oil and gas infrastructure as well as working offshore overseeing the deployment of oceanographic equipment from vessels and offshore platforms. Louise has experience of working in numerous oil and gas producing countries, from as far afield as Russia supporting a planned gas terminal, to closer to home on a rig based system west of the Shetland Islands in the UK.

As Regional Sales Manager for BMT Group, Louise will be responsible for providing coordination and continuity of the sales effort within the energy and environment sector and conducting sales campaigns which are specific to the needs of the individual subsidiaries which include BMT Scientific Marine Services and BMT ARGOSS.

Ralph Rayner, Sector Director for Energy and Environment comments: "I am delighted to welcome Louise into the team at BMT. I'm confident that her ability to proficiently prepare regional sales plans and forecasts, whilst providing strong direction for the subsidiaries, will significantly contribute towards enhancing our sales activity and driving our business forward."

BMT is exhibiting on Booth #2541-M at OTC 2011.

Source: BMT Group