Hutton's Expands Renewables Service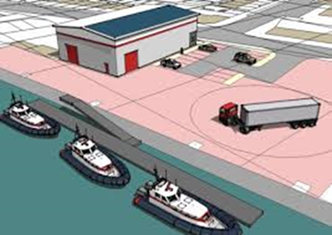 Hutton's Group is expanding its Renewables Division to better service the growing offshore oil and gas and renewable energy sectors.

Hutton's Renewables has relocated to larger quayside premises in the centre of Great Yarmouth's vibrant maritime community in order to expand its stock holding capabilities and support services for the East Coast windfarm developments and offshore oil and gas facilities. With its deepwater harbor, Great Yarmouth is situated within 100 miles of one of the world's largest concentrations of offshore renewable projects.

Opening soon, Hutton's new premises in South Dene's Road provide a unique 200 meters of quay-side loading area as well as 500 sq meters of warehouse space and more than 200 sq meters of yard storage.

Hutton's will supply its full range of services including chandlery provisions, logistics, energy and medical services from the new facility which is ideally situated to supply this developing maritime sector. The company is employing new staff to meet customer needs and increasing order levels.

Rob Ludlum, Hutton's Renewables Division manager, explained, "This is a great development for Hutton's and our offshore shipping and renewable industry customers. Our new location facilities and range of services will provide a 'one stop shop' for their full requirements."

Ludlum continued, "We are particularly pleased to be able to offer the unique resource of having our own quay, capable of accepting vessels up to 100 meters long with a minimum water depth of 3.8 meters. This facility will enable us to work more closely with our customers to provide a full range of services."

Hutton's Group, which recently announced the strengthening of its management team, is predicting further growth during 2014 as the company expands further within the marine marketplace.