LaHood Announces USMMA Renovation Plan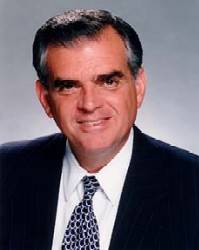 U.S. Transportation Secretary LaHood Announces $54 Million for Merchant Marine Academy Campus Renovations, Next Step for Strategic Plan.
U.S. Transportation Secretary Ray LaHood took part in a town hall meeting today with midshipmen, faculty and staff at the U.S. Merchant Marine Academy in Kings Point, NY, to announce $54 million for additional campus construction and renovations. While at the Academy, he also announced the next step in the Academy's strategic planning process, which will help prioritize improvements for the school's long-term future.
"The U.S. Merchant Marine Academy is one of my top priorities," said Transportation Secretary Ray LaHood. "The improvements we've already made and the new renovations announced today are an important step. Together with the strategic plan, they will help ensure the Academy's success well into the future."
During his visit, Secretary LaHood outlined construction and improvement projects planned for the current year, including the renovation of Delano Hall and repairs to Mallory Pier. The Academy's electrical system, dating to its founding in the 1940s, will also be updated, among other improvements.
Since FY2009, the Administration has requested and Congress has appropriated more than $300 million for the Academy, which includes $239 million for operations and $61 million for capital improvements – including $23 million last year, the most funding ever secured for physical improvements at the Academy.
The Secretary also announced the next step in the Academy's strategic planning process, encouraging midshipmen, faculty and staff to provide their feedback beginning with a survey this week. First announced in January, the strategic plan will serve to help prioritize investments and help the Academy provide a first-class education for future Kings Point midshipmen.
"Everyone will have a chance to add their thoughts to the strategic planning process," Secretary LaHood said. "But no one knows the Academy better than its midshipmen, faculty and staff, which is why we're starting the process with them."
Led by acting Superintendent Dr. Shashi Kumar and Secretary LaHood, the Strategic Planning process will involve a comprehensive outreach effort that will include input from students and faculty as well as alumni, maritime industry representatives and other Academy stakeholders. The plan is scheduled to be completed before the start of the next school year and will address issues such as the Academy's statutory mission, the needs of the maritime industry and American higher education accreditation expectations. The process will be led by a steering committee made up of a cross-section of midshipmen, faculty and staff at the Academy, as well as U.S. Department of Transportation and Maritime Administration leadership.