U.S. FEMA Awards Grant for Tall Ship 'Elissa' Repairs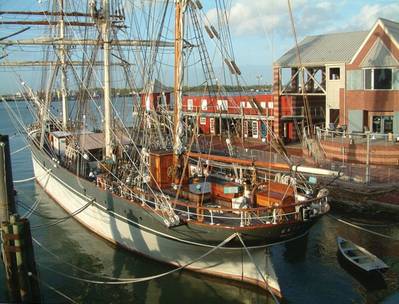 The Federal Emergency Management Agency awards state of Texas $1.4-million for repairs to 'Elissa' damaged in hurricane Ike.


Wave action and storm surge generated by Ike damaged the structural integrity of Elissa's hull, weakening it to a point where significant rehabilitation efforts are necessary.

The funding will cover the services needed for the repair work so that the vessel can continue its role as the official tall ship of Texas.


"The Elissa is a National Historic Landmark and should be treated as such," said FEMA Region 6 acting administrator Tony Robinson. "We are proud to support our state and local partners as they repair this Texas treasure and restore it to sailing condition."


FEMA's contribution, made possible by a public assistance grant, represents a 90 percent federal cost share.

FEMA awards funding for projects directly to the state of Texas; the state then forwards the grant to the eligible applicant.