Invasive Mussel Repellant Enters Test Phase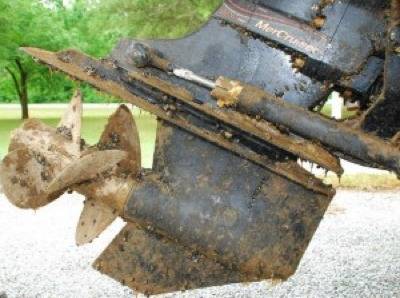 US-based Zebra and Quagga mussel repellant development company, 060bio, LLC, say they have developed an effective and non-toxic mussel repellant, and they are currently testing the product in a variety of conditions and geographic locations.
The company explains: Long has been the wait for effective control of invasive Zebra and Quagga mussels. These invasive species were first noticed in the US in 1984, but they have been a headache for a variety of industries around the world for much longer. They travel from place to place by attaching themselves to anything and everything they can.

Typically, a boat goes in a lake with mussels, gets contaminated, comes out and goes into another lake; 2nd lake is now contaminated, and so on. Forty-six of the 50 states have some form of contamination from Zebra (Dreissena polymorpha) or Quagga (Dreissena bugensis) mussels. Lakes, rivers, streams, ponds, irrigation canals; almost any body of water is susceptible.

John Sawyer has succeeded in finding a solution where no one else has he claims, when he developed an effective, non-toxic Zebra and Quagga mussel repellant. (060bio, LLC is a company that was formed to produce and market the repellant. They decided the first product would be focused on the marina/boat owner community, so the "Dock Disk" was born).

With patent pending "anti-mussel technology", the "Dock Disk" is a soft foam disk that one hangs in the water around whatever structure they wish to be mussel-free. The disk goes in, the mussels go away, and stay away. It does not kill anything, and no bacteria is released. The company is still in the testing phase, trying to get data in a variety of conditions around the world. Results thus far have been fantastic, says the developer.