Euroseas Announces $5m Share Repurchase Program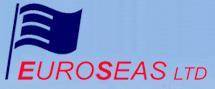 Euroseas Ltd., an owner and operator of drybulk and container carrier vessels and provider of seaborne transportation for drybulk and containerized cargoes, has announced that its board of directors has approved a share repurchase program for up to a total of $5 million of the company's common stock. The board will review the program after a period of 12 months. Share repurchases will be made from time to time for cash in open market transactions at prevailing market prices or in privately negotiated transactions. The timing and amount of purchases under the program will be determined by management based upon market conditions and other factors. The program does not require the company to purchase any specific number or amount of shares and may be suspended or reinstated at any time in the company's discretion and without notice.

Aristides Pittas, Chairman and CEO of the company, commented, "We believe that our stock represents one of the most attractive investment opportunities available to shipping investors as it trades significantly below its net asset value. Our Board of Directors has authorized a stock repurchase program which we believe will benefit our shareholders.