Sea Rescues on a Grand Scale off Coast of Italy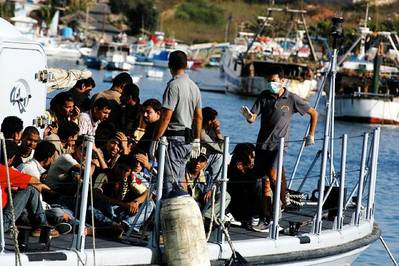 Italian authorities inform they have rescued more than 2,000 illegal migrants, many from North Africa, off Sicily's coast in the past 48 hours, reports BBC News.

Every year, thousands of migrants try to reach Europe via Spain and Italy. Many of those making the dangerous journey come from Eritrea and Somalia, but in the past year the numbers from Syria have also soared because of the civil war there.

Most of the illegal migrants were picked up by Italian navy and coastguard crews, but two private vessels also got involved in the wide-ranging rescue effort in waters south of Sicily.
Source: BBC News