Boksa Wins Research Vessel Design Contract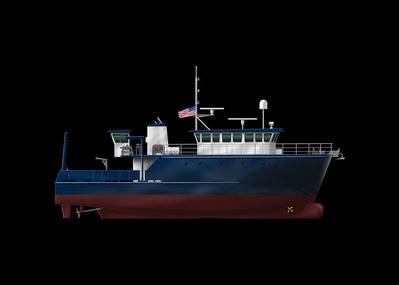 Boksa Marine Design informs it has signed a contract with a
Florida
-based oceanography institute for the design and engineering of a new 78-foot coastal class research vessel.
The new boat will replace an existing vessel which has been used as a floating laboratory for scientists and students studying in the waterways of Florida, the
Gulf of Mexico
and the
Bahamas
for more than 35 years.
"The vessel has a rich history of scientific education and discovery here in Florida, and we hope the new boat will continue the institute's ongoing mission," said Nick Boksa, president of Boksa Marine Design.
The overall goal of the design will address the limitations of a vessel that was originally built in 1968 and has become increasingly more expensive to maintain. Similarly, the design will ensure the vessel meets the known and anticipated requirements of varied research missions in the years to come.
At 78 feet in length and 26 feet at the beam, the new ship will be both longer and wider than its predecessor. The design will offer the new vessel more working space, including separated wet and dry labs, a larger work deck, separate galley and more comfortable arrangements for berthing.
Anticipated missions for the new vessel will include a variety of over-the-side operations including water sampling, bioacoustics, sediment coring and fisheries research.
Boksa Marine Design was awarded the contract after an extensive review process. The Tampa based naval architecture and marine engineering firm has experience in the design and engineering of similar research and commercial vessels. Previously, Boksa Marine Design provided systems and mechanical engineering services for the institute's sister research vessel.
The project calls for the complete design and engineering of the new ship as well as design of the shipyard bid package, development and evaluation of builder requests for proposals (RFPs) and assistance in managing the construction of the vessel once a shipyard has been chosen.