Curley Joins RESOLVE Marine Group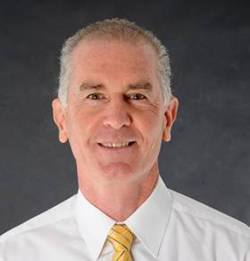 RESOLVE Marine Group, Inc. (RESOLVE) announced that John Curley has joined the company as Commercial Director for RESOLVE Salvage & Fire (Europe), Ltd. (RSFA). As Commercial Director of RSFA, Curley is the corporate representative and industry liaison for RESOLVE and its subsidiary companies. In addition to facilitating delivery of services to the company's OPA90 clients, Curley will promote RESOLVE's worldwide marine emergency response, salvage, wreck removal and other marine services to ship owners, operators and other shipping industry interests, as well as maritime underwriters and P&I Clubs in the U.K. and worldwide. Curley is resident at RESOLVE's U.K. operations base in London.

Curley joined RESOLVE following a 26-year career with Lloyd's Register (LR) where, as Head of Global Sales and Marketing, he managed LR's global business development and sales initiatives, specializing in maritime consulting services for ship owners. He brings extensive experience in international business development to RESOLVE, with emphasis on the Southeast Asia, Middle East and Africa ship-owning communities. Throughout his shipping industry career, which began as a marine engineer with BP Tankers, Curley has been able to develop a wide range of marine business opportunities with a majority of key global ship operators and ship yards, applying his unique blend of regulatory experience, technical knowledge and commercial focus.

Curley is a Chartered Engineer with the UK Engineering Council and a registered professional Engineer with the Engineering Council of South Africa. He is a Fellow of both the Institute of Mechanical Engineers and Institute of Marine Engineering, Science and Technology.