GE to Retrofit Gas Turbines on Eight U.S. Navy Vessels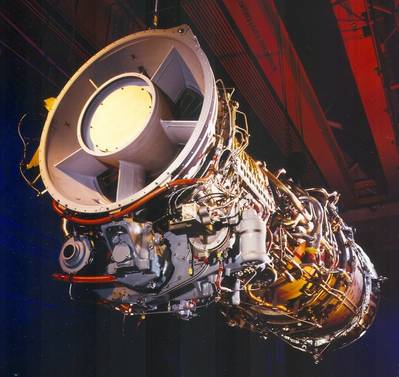 GE Marine reported that the United States Navy has ordered eight Digital Fuel Control (DFC) kits for LM2500 marine aeroderivative gas turbines. The DFC kits provide for improved gas turbine reliability and maintainability, yielding lower maintenance and reduced long term costs.

The eight LM2500s, to be retrofitted, will power U.S. Navy DDG Arleigh Burke-class destroyers. The DFC kits incorporate the most state-of-the-art controls available for GE LM gas turbines – a technology now standard on new LM2500, LM2500+ and LM2500+G4 engines. Previous-generation LM2500s use a hydro-mechanical control system.

Over the past year, GE has provided nine DFC kits to the U.S. Navy for installation on select DDG 51 and CG-47 class ships. The kits are part of a U.S. Navy ship system modernization program. The first LM2500 equipped with the DFC technology was installed by the U.S. Navy in 1994 aboard the Watson-class large, medium-speed, roll-on/roll-off ships. The DFC technology, as part of the standard engine equipment, also has been delivered to international navies for LM2500 gas turbines applications, as well as on a variety of commercial projects where GE gas turbines are used to power cruise ships and fast ferries.

According to GE, additional benefits of the DFC technology include:
Updated control of fuel and air scheduling within the gas turbine provides more accurate fuel/air scheduling through electrical feedback and closed-loop control. In addition, fuel characteristics and variable stator vanes (VSV) positions can be recalibrated through the control software inputs.
Gas turbine control sensor redundancy is available for compressor discharge pressure, compressor inlet temperature and pressure, gas generator speed, VSV position, and fuel metering valve position.
Improved operator signals, alarms, and troubleshooting are provided by additional electrical sensors and actuator feedback. GE DFC kits also offer improved capabilities for data capture and condition monitoring.
Improved engine resistance to possible fuel contamination through oil actuation of VSV and the fuel metering valve.

Primary DFC retrofit kit components include a fuel metering valve and two VSV actuators, both with redundant electronic feedback. An upgraded engine controller and shipboard wiring changes also are required to incorporate the DFC kit.

ge.com