Wall Named MD of RichLand-LSP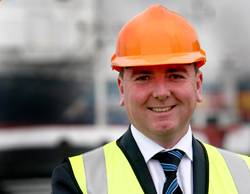 RichLand-LSP strengthens chemical logistics business unit with appointment of Graham Wall as Managing Director; Singapore-based logistics solutions provider looks to expand in South-East Asia region under new leadership.

Leading chemical logistics solutions provider RichLand-LSP has appointed Graham Wall as Managing Director as it looks to expand its bulk liquid chemical transport operations throughout South-East Asia. Mr Wall brings 25 years of chemical logistics experience – both in Europe and in Asia – to the company and will be responsible for overseeing operations and expanding the business into new markets and industry verticals across the region.

He has previously worked for Interflow, Trencor, Syrius Group and PD Ports & Logistics and has specific expertise in the organisation and development of ISO-tank fleets throughout the world. Director of RichLand Logistics, Mr Colin Moran, said, "The appointment of Mr Wall is in response to our ambitious development plans to expand our business throughout the South-East Asia region. "His wide range of experience in the logistics industry will be invaluable as we look to develop our ability to offer one-stop logistics solutions."

Mr Wall holds a Degree in Mechanical Engineering from Teeside Polytechnic, is a Fellow of the Institute of Logistics and Transport (FCILT) and previously served as Vice Chairman of the UK Warehousing Association.