Rickmers Maritime Report Fair Sailing in 2013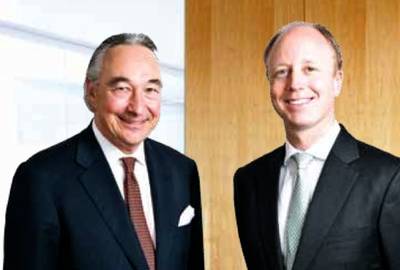 In a letter to unitholders introducing its 2013 financial results, the chairman and the CEO of Rickmers Maritime, state that its commitment to long-term, fixed-rate container ship time charter agreements has provided insulation from the continued pressure on time charter rates, and 2013 saw an excellent operational performance, with a 99.7% vessel utilisation rate. Excerpts as follows:

"The decisions taken on the Rights Issue, the deleveraging of the business, and the multicurrency medium term note (MTN) programme ensure that the Trust enters the new year on a stronger footing.

Performance
The Trust [Rickmers Maritime] delivered a steady set of financial results in the year ended 31 December 2013, with the following highlights:

• High vessel utilisation rate of 99.7%
• Stablecharterrevenueof US$143.5 million
• Strong cash flows from operating activities of US$103.9 million
• Net profit of US$23.5 million
• Repayment of secured bank loans amounting to US$126.1 million

Underscoring the resilience of the Trust, distributions to unitholders remained constant throughout 2013 at 0.60 US cents per unit each quarter with a total annual distribution to unitholders of US$17.8 million.

We continue to work alongside some of the leading players in the container shipping industry. Without doubt, this is an added strength in our armoury, lowering our counterparty risk and increasing our earnings potential."

The letter comes from Bertram R. C. Rickmers, Chairman and Thomas Preben Hansen, Chief Executive Officer (pictured).