Willard to Build Riverine Boats for Nepal Army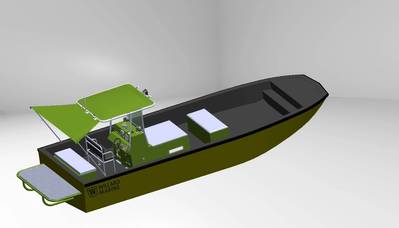 Willard Marine, Inc. has been awarded a contract to supply the Nepal Army with two newly designed aluminum riverine boats.
Under the contract, issued by the U.S. Navy Foreign Military Sales (FMS) office, Willard Marine is producing two 31.5-foot aluminum riverine boats, each powered by Yanmar engines and Hamilton water jets. Willard Marine will also provide comprehensive onsite crew training regarding the design, operation, maintenance and repair of the boats. The vessels will be used by Nepal to perform search, rescue and recovery operations in riverine and flood environments.
This is the third contract awarded to Willard Marine by the U.S. Navy in the last year, accompanying a five year indefinite-delivery/indefinite-quantity (IDIQ) contract for seven-meter rigid inflatable boats (RIB) and a contract for 11-meter RIBs. Along with military specific RIBs, Willard Marine also produces a wide range of vessels for multiple applications including law enforcement, search and rescue operations and commercial utilization.