Rockhopper Make Offshore Falkland Islands Farm Out Deal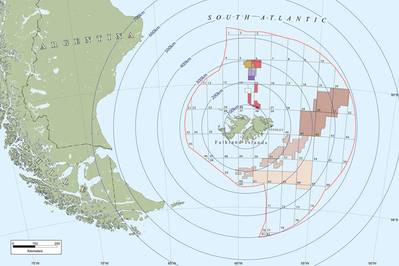 Rockhopper recently concluded a farm-out agreement with Premier Oil plc whereby Premier will acquire 60% of Rockhopper's interests in its North Falkland Basin licences. On completion of the farm-out, Premier will become operator of all the licences currently operated by Rockhopper.
Rockhopper Exploration plc is an AIM listed oil and gas exploration company based in the UK with interests in the Falkland Islands. It was established in 2004 with a strategy to invest in and undertake an offshore oil exploration programme. It was floated on AIM in August 2005.
Rockhopper holds interests in licences PL023, PL024, PL032 and PL033 in the North Falkland Basin between them covering an area of approximately 3800 sq.km. PL023 and PL024 are in shallow water (all less than 200m) and are situated relatively close to the Falkland Islands. PL032 and PL033 were previously licensed to Shell and are located in water depths of less than 550m. Licence PL032 contains the Sea Lion field which was discovered by Rockhopper in 2010.