Ellicott Takes On Rohr-Idreco Line in Latin America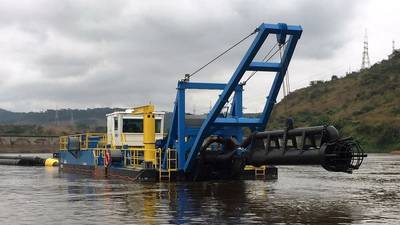 Ellicott Dredges LLC & Rohr-Idreco Dredge Systems, which are owned by Ellicott Dredge Enterprises, LLC, has announced that Ellicott's Latin American Sales Manager, Andres Borasino, will be adding the Rohr-Idreco deep digging dredge product lines to his area of responsibilities.
The three product lines complement each other by offering customers multiple dredging options based on the their material and digging depth requirements. Andres has been with Ellicott for over four years successfully expanding the brand throughout Latin America.
Rohr-Idreco Dredge Systems is a leader in the dredging world for designing and building deep digging electric or diesel electric modular dredges for the sand and gravel, mining, dam operators, governments and contractors for over 50 years.
Ellicott Dredges is the world leader in the portable dredge design and
manufacturing industry having
built over 3,000 dredges in the last century and a quarter for clients in over 100 countries.