Rolls-Royce Delivers Propulsion for Norwegian Ferries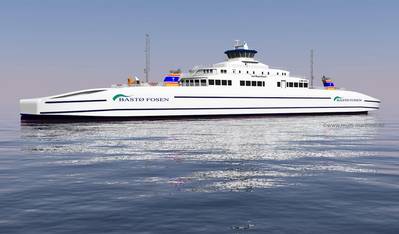 Rolls-Royce has signed contracts with Bastø-Fosen and Fjord 1 in Norway for azimuth propulsion systems for five new double ended ferries. The ferries are scheduled to enter into service along the coast of Norway in the summer of 2016.

The contract value to Rolls-Royce is £5.5 million in total. All five ferries are designed by Multi Maritime and will be constructed in Turkey at the yards Sefine, Cemre and ADA.

These types of double ended ferries are designed to commute back and forth between ferry quays along the rugged Norwegian coastline. Three of the ferries are to be delivered to the company Bastø-Fosen and will be 142 metres long, with capacity for 200 cars, 600 passengers and between 24 and 30 trucks. The two remaining ferries are to be delivered to the company Fjord 1 and will be 74 meters long, with capacity for 60 cars and up to 199 passengers.

Azimuth thrusters from Rolls-Royce will help give the ferries improved steering stability and manoeuvrability. The thrusters are also equipped with full feathering propellers so the operator can reduce the amount of engine power needed during crossings. This will help reduce fuel consumption and also increase the overall efficiency of the vessels.

The three larger Bastø-Fosen ferries are equipped with two Azipull 100 azimuth thrusters which are placed one in each end of the ferry. They also have Rolls-Royce Helicon X3 propulsion control systems. The two Fjord 1 ferries each have Azipull AZP85 azimuth thrusters, also with Helicon X3 propulsion control systems.