APM Rotterdam Container Terminal Strike Update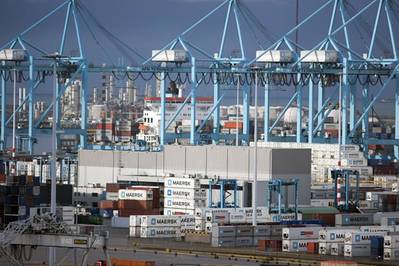 APM Terminals container terminal in Rotterdam is crippled by a strike that has arisen following negotiations for the operation of a future terminal in the Dutch port city. The terminal operator's latest update is as follows:
"Please be advised we are still suffering from wildcat rule-to-work actions and we cannot predict the duration of these actions. As a result of the actions, all operations are being delayed.

We are doing all we can to limit the effects on our operation; however, we have to ask you to please keep in mind that our planning for this week will suffer from delays. During the actions, as a precaution we will use the pre-gate procedure for incoming trucks to streamline the process and to safeguard the working environment for all staff and visitors."