US Urges ASEAN Unity on South China Sea Ruling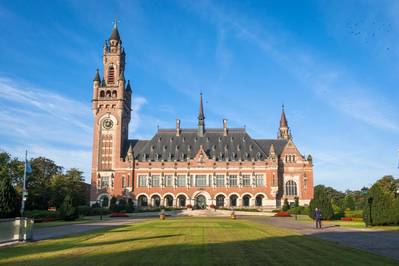 China risks "terrible" damage to its reputation if it ignores an impending international court ruling on the South China Sea, the United States said on Thursday, while urging Southeast Asian countries to rally behind the court decision.
The Permanent Court of Arbitration in The Hague is expected to rule in coming weeks on a case the Philippines has brought against China's claim to virtually all of the South China Sea, a strategic route for a quarter of the world's trade and oil.
The ruling is widely expected to favor the Philippines and risks significantly raising regional tensions because China, although a signatory of the U.N. Convention on the Law of the Sea under which the case is being heard, rejects the court's authority to hear it.
U.S. Deputy Secretary of State Antony Blinken told a House of Representatives hearing China "can't have it both ways," by being a party to the convention but rejecting its provisions, including "the binding nature of any arbitration decision."
"China has a decision to make," he said. ("If) it ignores the decision ... it risks doing terrible damage to its reputation, further alienating countries in the region and pushing them even closer to the United States."
Washington has been lobbying hard to convince countries to state that the court's ruling, expected in late May or early June, must be binding. The court has no enforcement powers and its decisions have been ignored in the past.
Blinken said the United States had worked hard to build up the 10-nation Association of Southeast Asian Nations (ASEAN) as an organization that "might feel some greater strength in numbers" to take on difficult issues like the South China Sea.
He referred to a February summit at which U.S. President Barack Obama and ASEAN leaders - four of whose countries have rival claims in the South China Sea - agreed that territorial disputes should be resolved peacefully and via legal means.
"We are looking to ASEAN, as it did most recently at that summit, to express its support for these basic principles and we would like to see that happen when the arbitration decision is issued as well," Blinken said.
China has been lobbying hard too and said on Sunday that it had agreed with three ASEAN members - Brunei, Cambodia and Laos - that South China Sea territorial disputes should not affect relations between the bloc and Beijing.
Asked if this was a Chinese attempt to split ASEAN, Blinken said: "I think there's a lot less there than meets the eye."


(Reporting by David Brunnstrom; Editing by Cynthia Osterman)