Kannad SAFELINK EPIRBs Recalled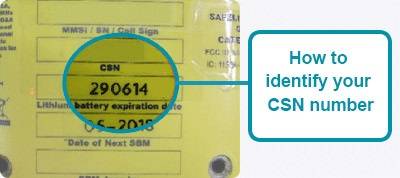 Kannad Marine has issued a recall of all SAFELINK EPIRBs due to a possible defect that could result in the beacon not operating in emergency situations, the
U.S. Coast Guard said
in a marine safety alert.
Those who own or use a SAFELINK EPIRB automatic or manual model as included in the attached SAFELINK Recall Safety Notice you should NOT use it as a primary Search and Rescue beacon onboard your vessel.
Kannad recommends that all owners of SAFELINK EPIRBs register their ownership, location and contact details via the dedicated website: http://www.safelinkepirbsupport.co.uk . The website will first ask you to enter your SAFELINK EPIRB's CSN number which is located on the EPIRB's label. Once the CSN is entered an additional webpage will open where more detailed owner information is entered to arrange provision of a replacement EPIRB.
The Coast Guard recommends that all owners and users of the Kannad SAFELINK EPIRBs seek replacement devices as soon as possible and Notg to use it as a primary Search and Rescue beacon onboard your vessel