Join Schedule 80 Carbon Steel Pipe without Hot Works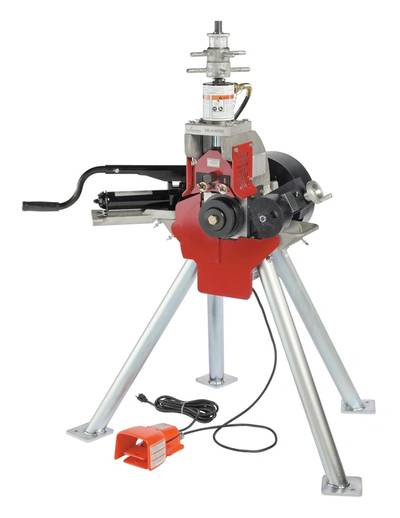 Pipe joining solutions manufacturer Victaulic has introduced new roll sets for the VE416FSD roll grooving tool that permit roll grooving of 2- to 6-inch Schedule 80
carbon steel pipe
.
According to the manufacturer, the new capability enables Schedule 80 pipe—commonly used for corrosive services—to be grooved and joined with Victaulic couplings for approved applications, eliminating the need to weld.
The VE416FSD roll grooving tool aims to simplify and speed up pipe-end preparation in the field, fabrication shop and
shipboard applications
.
In addition to Schedule 80 carbon steel, roll sets are available for standard-wall pipe, light-wall steel pipe and
stainless steel pipe
.