Crowley Maritime Awards Scholarships to UNF & UW Students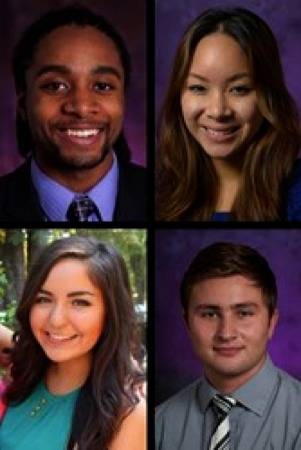 Crowley Maritime Corporation has awarded six Thomas B. Crowley Sr. Memorial Scholarships: Firstly for two students at the University of North Florida (UNF), and secondly to four students at University of Washington's (UW) Foster School of Business.
University of North Florida
Crowley's Jim Gillen, vice president of engineering, petroleum services, presented the scholarships to Brandon Little and Aquiles Rodriguez for their academic excellence and enrollment in UNF's transportation and logistics program. Each student will receive $2,500 toward their tuition.

University of Washington's (UW) Foster School of Business
The students, Kainan Bell, Vi Nguyen, Giovanna Oseguera Tapia and David Kashubin, were chosen for their academic achievements, excellent scholarship essays and demonstrated financial need.

Crowley scholarships are part of Crowley's lengthy and ongoing commitment to education. Over the years, Crowley Chairman, President and CEO Tom Crowley Jr., has directed the company to present scholarship dollars to deserving students at the maritime academies and other select institutions in the United States, Caribbean and Central America in the name of his father Thomas B. Crowley Sr., who guided the company to extraordinary heights before passing away in 1994.



UNF scholars: Brandon Little (left) and Aquiles Rodriguez (right)