Scorpio Bulkers Invests $100 mln in Scorpio Tankers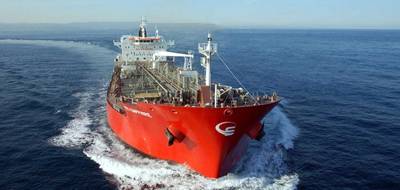 Scorpio Bulkers has agreed to invest $100.0 million in a related party, Scorpio Tankers. The investment is part of a larger $300.0 million equity raise through a public offering of common shares by Scorpio Tankers announced yesterday (October 10).

As a result of this investment, the Company will own approximately 54.1 million, or 10.9%, of Scorpio Tanker's issued and outstanding common shares.

The investment was unanimously approved by an independent committee of the Board of Directors that was advised by Perella Weinberg Partners.

Emanuele Lauro, Chairman and CEO, commented "This investment in Scorpio Tankers, one of the world's leading product tanker companies, is a compelling opportunity for the Company. Our Board of Directors has been evaluating the best uses of available capital, and after careful consideration identified this unique investment opportunity as one with superior risk-reward attributes, allowing us to invest in a business that is very well known to us and to participate in the expected strong cyclical recovery in the product tanker market towards positive regulation-led market disruption in 2020."

Emanuele added: "Scorpio Bulkers is steadfast in our commitment to shareholder return over the long term. The Company is highly focused on shareholder value and the deployment of capital with that priority objective."

Scorpio Bulkers Inc. is a provider of marine transportation of dry bulk commodities. Scorpio Bulkers Inc. has an operating fleet of 57 vessels consisting of 56 wholly-owned or finance leased drybulk vessels (including 19 Kamsarmax vessels and 37 Ultramax vessels), and one time chartered-in Ultramax vessel.

The Company's owned and finance leased fleet has a total carrying capacity of approximately 3.9 million dwt and all of the Company's owned vessels have carrying capacities of greater than 60,000 dwt.