NorSea Invests in First Scotland Supply Base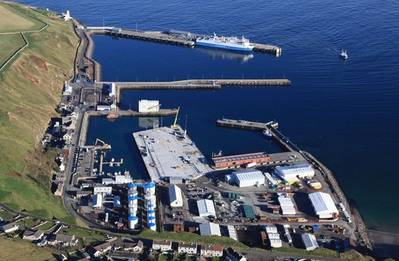 NorSea Group and the Scrabster Harbour Trust in Caithness have agreed on construction of the new supply base for the oil & gas sector.
Under the agreement NorSea Group will work with the Trust to bring in new business and develop Scotland's most northerly mainland port as a one-stop supply base servicing the oil and gas industry.

"We are very excited about co-operating with Scrabster Harbour Trust to develop business for the strategically important port of Scrabster. The vision and commitment of the Trust have been fundamental in our decision to establish NorSea Group there. We are committed to involving the local community in all aspects of our phased development which will bring significant investment and job opportunities," says John E. Stangeland, CEO of NorSea Group. "NorSea Group is also very optimistic about opportunities which may arise from the emerging marine renewables sector as the company's skills, expertise and operational model will be well suited to meet the needs of this sector."

Scrabster is currently undergoing significant redevelopment which will support the development of the base. The first phase has created a modern deepwater quay with 11,573 square metres of quayside and lay-down area which complement the existing harbour facilities and the port's strategic location.

"We are delighted that NorSea Group has chosen to establish itself at Scrabster, especially at this time of redevelopment of the harbour to respond to new business demands. Scrabster is ideally situated to support the major oil and gas developments emerging west of Shetland," says William Calder, Chair of Scrabster Harbour Trust.