Sea States: Documentary on the Shipping Industry to debut in Spring 2019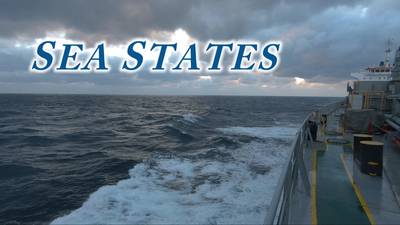 Sea States, a new documentary film on the importance of the shipping industry is currently under production by Third Wave Films. Endorsed by the Connecticut Maritime Association, and the Marine Industry Foundation, the film is being funded by key stakeholders in the maritime community.

Sea States will show how shipping is the life blood of our global economy. Despite the fact 90% of all consumables arrive by ship, the public remains unaware of the value of this hidden, yet massive industry. Sea States will outline shipping's rich heritage, its commitment to a clean environment, and its adaptation of new technologies for the future.

For the film's producer, Tom Garber, this is his 13th maritime documentary. His previous award-winning films have been about commercial fishing, tugboats, boatbuilders, and the Coast Guard. Story consultants for Sea States include Jim Lawrence of Marine Money, Joseph Gross from d'Amico Shipping, and Chris Aversano of Regulus Ocean Consultants.

Mr. Garber and his crew are currently shooting in Asia, Europe, and North America for Sea States. The finished film will be an hour long and is expected to be released in Spring 2019. For additional information please contact info@thirdwavefilms.com or visit www.thirdwavefilms.com/seastates.html .