New Seakeeper Gyro on the Market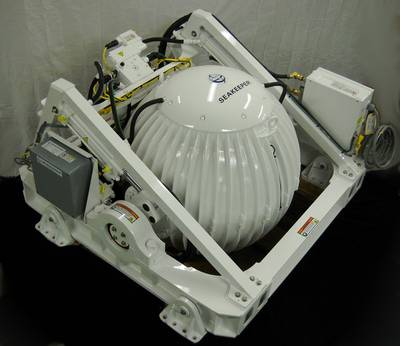 Building on the technology and success of its popular M21000 gyro, Seakeeper introduces the M26000 gyro. It boasts 25% more righting force within the same installation footprint, and is rated for use in vessels up to 110 tons displacement.
Especially suited for megayachts, commercial craft and high-end sportfishers, the new Seakeeper M26000 gyro spins at 5,000 rpm inside a vacuum. It delivers superior stabilization while requiring only a low 3 kW of electrical power. This new model maintains compact dimensions of 50" L x 55" W x 37" H and a 2,950 lb. weight. Other advancements include updated gyro precession control software and an upgraded hydraulic damping system.
"Pre-orders for the new M26000 already exceed 2011 orders for the previous model," said John Kermet, Seakeeper VP of sales and marketing. "Builders and owners are right in step with our technology advancements. Everyone wants to deliver a safer, more comfortable experience on the water."
The Seakeeper M26000 is designed to achieve up to 80% roll reduction and is typically suited for vessels up to 100' in length. Multiple units can be fitted for larger craft. The Seakeeper gyro virtually eliminates boat roll while underway or at anchor, without drag-producing, damage-prone appendages. It doesn't require through-hull cutting for installation, and can be mounted off-centerline if necessary.