SES Gain 40,000 Tons in Seaweed Deal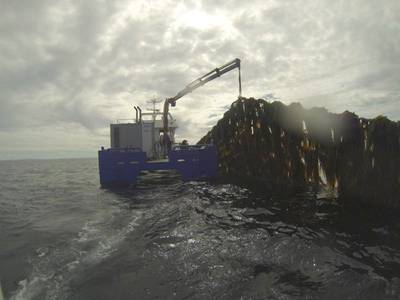 Seaweed Energy Solutions (SES) says it has reached an agreement to buy all of Norway's Biotrål AS in a deal that transforms SES' position as one of Europe's leading producers of seaweed.

The combination of SES and Biotrål, a leading harvester of wild seaweed, opens up new business opportunities by immediately increasing volumes to supplement SES' growing seaweed farming operations, improving logistics, boosting economies of scale and reducing the seasonal impact on production.

Biotrål, based on the island of Frøya in Norway, owns two ships and operates all year long.

"Biotrål's ships and its staff's long experience at sea, combined with SES' cultivation skills and infrastructure, is a powerful combination that makes sense," said SES chief executive Pål Bakken. "Moving into the wild harvest business fits perfectly with SES' strategy."
Seeing market opportunities as it develops the production scale necessary for seaweed as an alternative energy source, SES has decided to adopt a flexible business approach by also offering seaweed products in other areas. The purchase of Biotrål marks an important step in that strategy.

Since 2009 SES says it has invested about 13 million euros on developing low cost cultivation technology suitable for large-scale cultivation in both coastal and fully exposed waters. In Norway, SES is in the process of securing additional cultivation licences to scale-up the operation.