MBC Books Second Tug Order in Three Months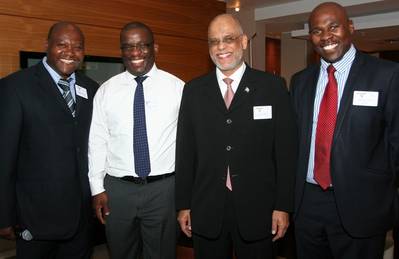 Cape Town-based black empowerment shipping company, Marine Bulk Carriers (MBC) and its partners have placed a second R300m order for an Anchor Handling Tug and Supply (AHTS) vessel.

According to MBC Chairman, Lester Peteni, "Demand for anchor handling tugs around Southern Africa, in particular South Africa, Namibia and Mozambique, continues to grow and this has given MBC and its partners the confidence to order a second AHTS vessel only three months after ordering the first."

News of the second order was announced at MBC's 10th anniversary function, held in Cape Town, last night (13 November, 2013).

The 78m, 12 000 horsepower AHTS vessels, which are being built by Guangxin Shipbuilding of Guangdon in China, will be South African owned and crewed by South Africans.

MBC's sister company, Marine Crew Services (MCS), will man the vessel with local Officers and Ratings and also provide training berths for Cadets and Ratings as further proof of MCS's commitment to investing in the local maritime sector.

The new AHTS vessels are due for delivery in late 2015 and have been purposely designed to meet the requirements of the South African off-shore industry in terms of power, deck space and winch capacity.