EU R&D Project to Exhibit Security Model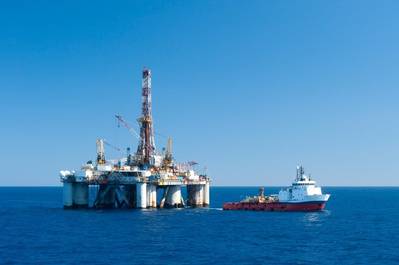 A practical demonstration of the ARENA R&D project, part funded by the EU, will be delivered at Sagem's premises in Massy, Paris on April 16, 2014. ARENA (Architecture for Recognition of thrEats to mobile assets using Networks of Affordable sensors) was developed to enable the automatic detection and recognition of threats against mobile critical assets such as trucks, trains and ships, as well as offshore platforms. ARENA uses multisensory data analysis and will be showcased by the project team using a truck.

Specific objectives of the ARENA project include the demonstration of robust threat detection for the land scenario and an integrated, scalable and easy to deploy monitoring system. These two objectives will be met at the event.

The surveillance model robustly and autonomously detects threats to critical mobile assets in large unpredictable environments including: stationary platforms relative to the land, such as a truck or train stop; stationary platforms relative to the sea such as ships in port or oil rigs; mobile platforms relative to land such as trucks or trains in transit and finally, mobile platforms relative to the sea such as ships at sea or support vessels around an oil rig.

Åsa Waern, at FOI, the Swedish Defense Research Agency and Project Coordinator for ARENA commented, "According to the European Union, the theft of high value, high risk products moving through supply chains in Europe costs businesses in excess of €8.2 billion a year.

"The threat from organized criminals is increasing and becoming more violent - ARENA is a response to this growing trend. In recent years there have been a number of incidents where terror organizations have caused disruption to mass transportation networks and other areas of critical infrastructure. A very real threat is that terror organizations will seek to disrupt, destroy or capture vehicles of enormous economic value containing hazardous or dangerous materials such as chemical liquids, gas, or radioactive material. Irrespective of where, over land or sea, the threat is equally pressing.

"ARENA delivers a model based on existing surveillance technology that provides autonomous monitoring and situational awareness of the environment surrounding mobile critical assets, in order to alert personnel to threats. While some monitoring systems may already exist at the station, the harbor or garage, when the vehicle is in transit, there are no surveillance systems that can continuously monitor the platform - ARENA offers a way to address this vulnerability."

In the case of road haulage, trucks are particularly exposed to criminal activities whenever stationary and especially during overnight rest stops, when drivers are vulnerable to attack and robbery. ARENA introduces a monitoring system that can continuously protect the truck and the truck driver via sensor monitoring and detection, providing an alarm when a threat is detected.

Heightened fear concerning piracy at sea has resulted in greater efforts being made to develop monitoring systems that deliver early warning and deterrence. The development of such systems is however bespoke and does not enable autonomous situational awareness, nor are these systems adaptable to a diverse range of threats and environments such as protection of critical mobile assets.

Under the coordination of FOI, the Swedish Defense Research Agency, the project is further supported by six project partners from five EU countries including: BMT Group Ltd, ITTI Sp. z.o.o, SAFRAN Sagem Défense Sécurité, SAFRAN MORPHO, TNO, (Netherlands Organization for Applied Scientific Research) and the University of Reading.