Sempra Energy's Port Arthur LNG in Pact with PGNiG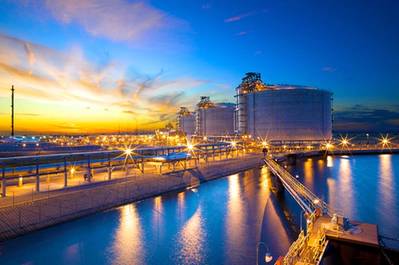 Poland's state-owned gas company Polish Oil & Gas Company (PGNiG) and Port Arthur LNG, LLC, a subsidiary of Sempra Energy, have entered into a definitive 20-year sale-and-purchase agreement for liquefied natural gas (LNG) from the Port Arthur LNG liquefaction-export facility under development in Jefferson County, Texas.

The agreement defines basic terms and conditions of a 20-year contract to be finalized between the parties for the sales and purchase of two million tonnes per annum (Mtpa) of LNG, which equals about 2.7 billion cubic meters (bcm) per year of natural gas following regasification.

"This agreement is an important milestone as Sempra Energy pursues its long-term goal of exporting 45 million tonnes per annum (Mtpa) of North American LNG," said a press release from the energy infrastructure company.

Cargoes will be supplied starting in 2023 from the Port Arthur LNG facility being developed in Jefferson County, Texas. The documents were signed today during the current World Gas Conference in Washington, D.C.

"This agreement marks an important step toward Poland's energy independence and security," said U.S. Secretary of Energy Rick Perry. "As demonstrated with the launch of the Strategic Dialogue on Energy in Poland last month, the Trump Administration remains committed to increasing energy diversity, advancing energy security, strengthening national security, and creating a future of prosperity and opportunity in Poland and throughout the region."

"This agreement with PGNiG represents an important expansion of our portfolio of contracts for LNG exports and major step forward in the development of our Port Arthur LNG project," said Jeffrey W. Martin, chairman and CEO of Sempra Energy. "Last month, we began the commissioning phase of our Cameron LNG liquefaction-export facility in Louisiana. This agreement, along with the great progress on Cameron LNG, continue to validate our growth strategy as we advance our vision to become North America's premier energy infrastructure company."

"Our activities show that we consistently implement our strategy," said Piotr Woźniak, president of the management board of PGNiG. "Another long-term contract not only allows us to develop LNG portfolio with a view to delivering to Poland, but it gives us, in the near future, the possibility of trading in LNG purchased on a global scale. I am glad that Sempra Energy is among our American partners. I am convinced that we will have good long-term cooperation."

In addition to the PGNiG agreement, Sempra Energy signed a Memorandum of Understanding (MOU) with Korea Gas Corporation last year for potential participation in the Port Arthur LNG project.

Sempra Energy has partnered with Mitsubishi, Mitsui & Co. LTD. and Total S.A. on the construction of the Cameron LNG liquefaction-export project in Hackberry, La. The first phase of this project is currently being commissioned and with the expectation that LNG will be produced from all three liquefaction trains in 2019.