Today in U.S. Naval History: September 27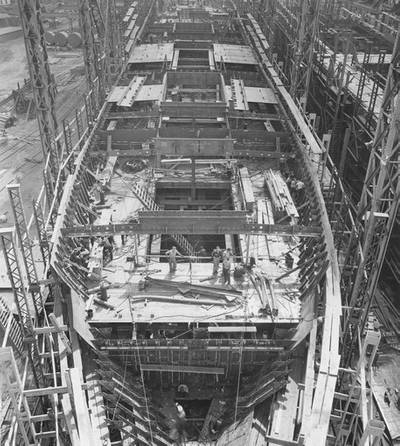 Today in U.S. Naval History - September 27

1922 - Report on observations of experiments with short wave radio at Anacostia, DC, starts Navy development of radar

1941 - Launch of first Liberty ship, SS Patrick Henry, in Baltimore, Md.

1942 - Armed Guard on SS Stephen Hopkins engages German auxiliary cruiser Stier and supply ship Tannenfels. Stephen Hopkins and Stier both sink.

1944 - Special Air Task Force (STAG-1) commences operations with drones, controlled by TBM aircraft, against Japanese in Southwestern Pacific

1950 - First Marine Division captures Seoul, South Korea

For more information about naval history, visit the Naval History and Heritage Command website at history.navy.mil.