Canada Commits $51.9 Mln to Ferry Services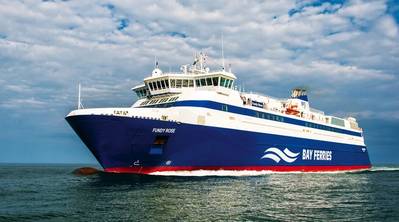 The
Canadian Government
has committed $51.9 million to support Atlantic Canada ferry services, announced Canada's Transport Minister Marc Garneau.
The funding, announced as part of Budget 2016, will support operations, maintain and repair ferry assets and dispose of the MV Princess of Acadia, which was taken out of service in July 2015 and replaced by the MV Fundy Rose.
The funding has enabled the one year extension of contracts for interprovincial ferry services in Atlantic Canada, allowing for continuous ferry services until March 31, 2017, between Saint John, NB, and Digby, NS; between Wood Islands, PEI and Caribou, NS; and between Iles-de-la-Madeleine, QC and Souris, PEI.
From 2010 to 2015, the Government of Canada has invested approximately $240 million to support these Atlantic Canada ferry services. Transport Canada owns four vessels and six ferry facilities in Atlantic
Canada that
are leased to private operators for a nominal amount.
"The Government of Canada is pleased to provide financial support to these communities in Atlantic Canada and Eastern Quebec which rely on trade and tourism for economic prosperity and community development," Garneau said. "These
ferry services contribute
to the regional economy and provide safe and efficient transportation to visitors and residents."
The Government said it remains committed to working with the provinces and local communities on a long-term approach for these services.