Acta Marine Gets Shallow-water Supply Work Contracts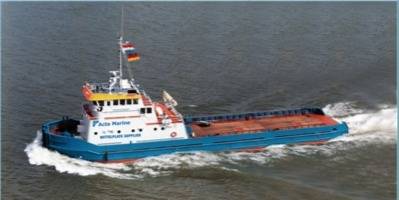 Acta Marine wins new contracts to provide all supply & support vessels for the Mittelplate Drilling and Production Island
Mittelplate is Germany's largest oilfield and is located in the Wadden Sea tidelands, a unique and sensitive natural environment. 

Already for many years Acta Marine have been engaged with providing marine support for Mittelplate. The new charter contracts awarded by RWE-Dea involve a total of five Acta Marine vessels and extend over a period of multiple years.
Two state-of-the-art supply vessels, customly designed for Mittelplate, will replace the three units currently in service. This will result in a 53% reduction of the local impact from air emissions and a 22% reduction of CO2 emissions. More environmental savings are being achieved by applying biocide-free coatings to the underwater hulls of the vessels.
"We are extremely pleased that our long-term client RWE-Dea have entrusted us with these new contracts" says Govert Jan van Oord, Managing Director of Acta Marine. "It confirms our position as leading vessel operator in shallow waters."