Ship Owners Are Scrambling to Install Scrubbers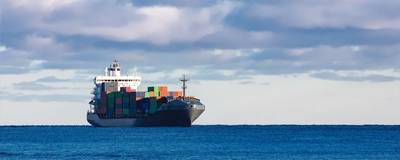 Ship owners accelerated installations of engine emissions cleaning systems this year ahead of stringent new rules in 2020 which sharply reduce the amount of sulphur ships can emit from the 3.5 percent in current bunker fuel to 0.5 percent, according to a report.
Vessel operators can either switch to cleaner, but more expensive, marine gasoil or install scrubbers to filter sulphur from dirtier fuel oil.
The looming change in International Maritime Organization (IMO) rules has impacted fuel and gasoil futures.
The future prices of high sulphur fuel oil (HSFO) dropped sharply over the past year ahead of the anticipated drop in demand from 2020 while gasoil prices are expected to rise.
Lower HSFO prices however have made scrubbers more economically attractive to shippers.
Scrubber equipment alone can cost between 1 million euros and 5 million euros ($1.16 million-$5.79 million), according to market-leader Wartsila.
If demand for HSFO drops less than expected prices could rebound.
"The more positive outlook for scrubbers could reinforce the trend seen over recent months of a narrowing discount of fuel oil relative to gasoil," Vienna-based consultancy JBC Energy said in a note.
"Expectations that HSFO demand could remain more robust than perhaps previously expected now helping to prop up HSFO prices along the forward curve."
With the spread between HSFO and 0.5 percent gasoil currently at around $28 a barrel, scrubber installation still makes economic sense, JBC said.
A total of 1,850 vessels have now installed the smokestacks cleaning systems, known as scrubbers, Norwegian consultancy DNV GL said in a report, dated on October 10.
Some 716 scrubbers were installed or confirmed this year, nearly double the 368 reported in 2017, according to DNV GL. The number is forecast to soar to 1,735 in 2019 and remain at similar rates into 2020, according to the report.
While there are numerous scrubber manufacturers, over 50 percent of the market is controlled by three companies, with Finland's Wartsila dominant with a 26 percent market share. By 2020, around 4,000 ships would be fitted with scrubbers. There are over 94,000 vessels in the world according to UN-body UNCTAD, ranging from cruise ships to container carriers and oil tankers and other smaller vessels.
On October 15, Scorpio, one of the leading oil tanker owners in the world said it has agreed letters of intent to fit around 75 of its tankers with scrubbers between the second quarter 2019 and the second quarter 2020. This follows a previous order for 15 scrubbers from the company which owns or leases a total of 109 tankers.
($1 = 0.8636 euros)
(Additional reporting by Jonathan Saul; Editing by Alexandra Hudson)