Saudi Shipper Bahri Says Q2 Profit Doubles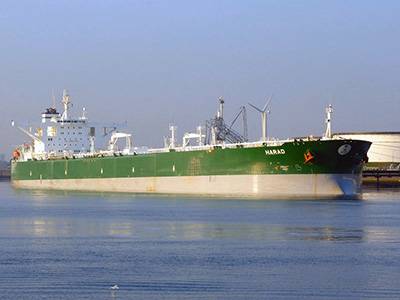 National Shipping Company of Saudi Arabia (Bahri), the exclusive oil-shipper for Saudi Aramco, said on Monday its second-quarter net profit more than doubled due to increased fleet size and rates for transporting spot crude.

The company's net profit for the three months to June 30 was 342.5 million riyals ($91.3 million), compared to 130.4 million riyals in the same period a year earlier, it said in a bourse statement.

Albilad Capital had forecast that Bahri would make a quarterly profit of 350 million riyals.

It attributed the profit gain to an increase in its fleet of very large crude carriers due to the completion of its merger with Vela Marine International, as well as higher average charter rates in the spot crude oil transporting market.

It didn't elaborate further. Saudi companies issue brief earnings statements early in the reporting period before publishing more detailed results later.

However, it is the second quarter in succession which the company has reported a doubling of profits year on year due to the Vela merger, which came after four straight quarters of falling profits.

Bahri is one of five stocks which are not open to direct purchase by foreign investors after the kingdom opened its bourse for the first time on June 15.
(Reporting by David French)