HMM to Join New Shipping Alliance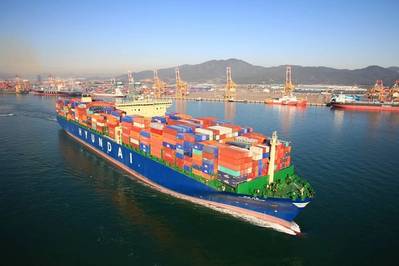 Korea Times says that Hyundai Merchant Marine (HMM) will join a new global shipping alliance, as the cash-strapped shipper has successfully reached a debt-rescheduling deal with its bondholders.
HMM announced that it has reached a resolution with holders of all five bond issues that are maturing in 2016 and 2017.
South Korea
's second largest shipping line had held meetings with holders of the 177-2, 179-2 and 180 issues on 31 May, and holders of the 176-2 and 186 issues on 1 June.
According to a government official, key members of THE Alliance said they will support HMM's membership application. Since the shipper successfully cleared a hurdle of debt adjustment negotiations with its bondholders, HMM's entrance to THE Alliance is expected to be just a matter of time, he added.
The company's liquidity issues caused it to be tentatively left out of the alliance, which was formed on 13 May and comprises Hanjin Shipping, Mitsui OSK Lines, NYK Line, 'K'Line, Hapag Lloyd, and Yang Ming.
Joining THE Alliance was one of many prerequisite hurdles for HMM in normalizing its operations and business along with debt rescheduling and cutting charter fees paid to ship owners.
"Members of THE Alliance said they will help HMM's induction once we regained our financial health," said an HMM official.
HMM had been a member of the G6 shipping alliance, but wasn't included when the G6 formed THE Alliance, due to its poor financial status.