Shipping Chiefs Campaign To Stop Somali Pirates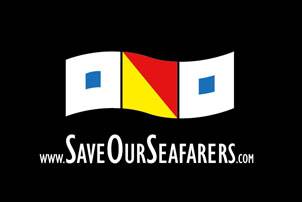 Ship owners and seafarers are calling on 'people power' to push their governments to act now and show the political will to resolve the growing Somali piracy crisis before it strangles world trade and before more innocent seafarers are tortured and murdered.
The SOS Save Our Seafarers campaign, launched by BIMCO, the International Chamber of Shipping (ICS), the
International Shipping Federation
(ISF), Intercargo,
INTERTANKO
and the International Transport Workers' Federation (ITF), is aimed at encouraging millions of people around the world to heap pressure on their national Governments to crack down on piracy. They are calling on your help.
The Somali piracy crisis affects you and every one of us worldwide. The dramatic recent extension of the pirates' operating area right across the Indian Ocean means that there are now no alternative routes.