Havila Shipping Hikes Capital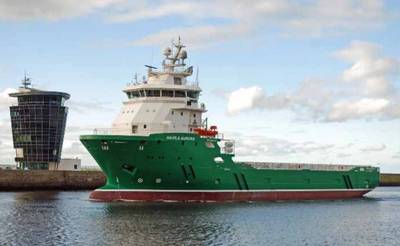 Havila Shipping has made a stock exchange announcement about expected debt conversion to shares according to subscription rights issued as a part of the restructuring of the company.
The Norway-based offshore company announced about sale of vessels. The vessels were delivered to new owner on 9th and 10th November.
The company received on 13 November 2017 exercise notices for 60,909,975 subscription rights related to remaining debt after sale of MV "Posh Vibrant" and MV "Posh Virtue". At the same time the company received exercise notice from Havila Holding AS for subscription of 63,296,375 shares by conversion of part of convertible loan (Anti Dilution Protection Loan).
The calculated equity effect of the debt conversion was booked in the group accounts at the time of implementing the restructuring and the sale will cause minor equity adjustments. The sale will have immaterial effect on company result and no immediate liquidity effect.
The Board of Directors has on 13.11.17 resolved capital increase as follows: The share capital of Havila Shipping ASA increases with NOK 1,242,063.50 from NOK 17,665,558.50 to NOK 18,907,622.00 by issuing of 124.206.350 new shares each with a par value of NOK 0,01 settled through conversion of debt. Total number of shares will when the capital increase is registered in Register of Business Enterprises be 1,890,762,200.
The new shares will rank equal with existing shares from being registered and issued. The capital increase and related changes to the articles of association will be registered with the Register of Business Enterprises as soon as possible.