World Shipping (China) Summit 2013 Hosted by HK Company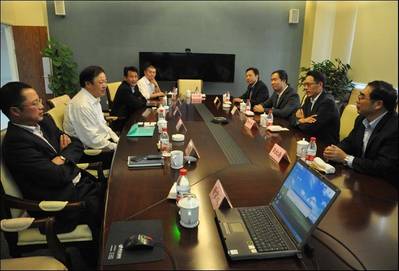 "World Shipping (China) Summit 2013" held in Ningbo, focused on the theme 'Responding to New Realities' with Hong Kong-based terminal & shipping group China Merchants Holdings International Co. (CMHI) acting as its special sponsor in conjunction with COSCO.
The summit, whose members were not precisely identified in news released of the meeting, addressed special concerns on the impact caused by China's economic restructure of the shipping industry, and considered: "China Factor" Evolution [sic]; Future of Shipping Strategy; Pros and Cons of Cross-industry Competition; Opportunities and Risks in Industrial, Investment and Finance; Responding to New Realities, Industrial Restructuring etc.
The meeting, which was co-organized by COSCO, considered that the year of 2013 is still full of challenges for the shipping industry, but the report of the meeting did not enlarge upon their substance.
In addition to the above proceedings, Mr. Geng Honghai and Fang Jianbo, General Manager of CMICT, Mr. Zheng Shaoping and his delegation visited Ningbo Port Group. Mr. Cai Shenkang, Vice President of Ningbo Port Group and managers of related departments introduced the development of Ningbo Port's intermodal container business.