ABS Exec Speaks at World Shipping Summit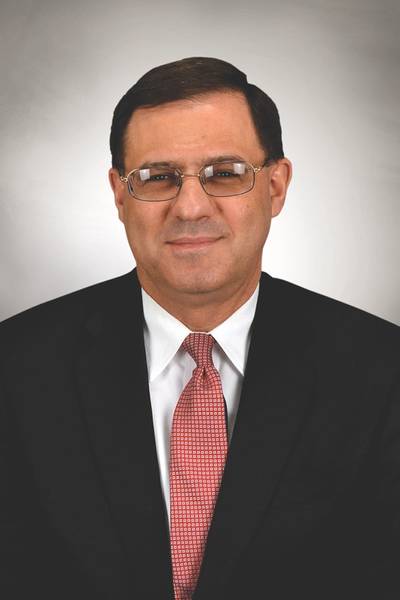 ABS announced its participation in the World Shipping (China) Summit 2015, November 5-6, in Guangzhou, China, where ABS Senior Vice President and Chief Technology officer Howard Fireman spoke about changes in the global shipping industry.

In his presentation in the morning Shipping Outlook Session on November 6, Fireman shared his view of the issues industry will be addressing over the next few years. "Nobody can deny we are navigating through a challenging period in our industry," he said, "and this scenario will likely continue for some time. This means we are finding ways of doing more with less and driving efficiency."

The important thing, Fireman said, is to see the potential for positive action. "These periods often present opportunities and a pause to reset and focus on what is going to move the industry forward," he said. "We need to identify the disruptors that will bring strong change and the industry 'firsts' that will have a lasting impact when things trend upward."

Down dips are inevitable, Fireman said, but what is important to remember, is "Irrespective of market conditions, our focus has to be fixed on the long term so we are positioned for success when we exit this cycle."

Also participating in the Shipping Outlook Session were Ma Zehua, Chairman of the Board and Secretary of the Party Committee of China Ocean Shipping (Group) Co., and executives from Standard Chartered, Thailand-China Cultural & Economic Society, the US Federal Maritime Commission, and International Chamber of Shipping, who shared their views on China and the world economy and the potential impact of changing policies, regulations and initiatives on the shipping industry.

The World Shipping (China) Summit, organized by COSCO, has become one of the top industry conferences in China, providing a high-level platform for discussing the new role of shipping in a rapidly changing environment. This year's theme "The Belt and Road: Opportunities and Challenges of Global Shipping," drew hundreds of professionals and influential leaders from the maritime industry.