Avista & SEACOR Tankers in Jones Act Shipping J/V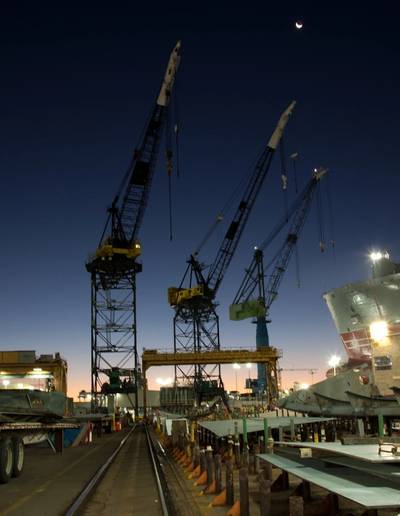 Private equity firm Avista Capital Partners informs it has invested in a newly-formed joint venture (J/V) with SEACOR Tankers Inc., a subsidiary of SEACOR Holdings Inc. that operates a fleet of 7 U.S.-flag Jones Act vessels (5 owned and 2 chartered-in) in the U.S. coastwise trade transporting crude oil, petroleum and specialty chemical products.
Under the terms of the joint venture, ACP III Tankers LLC, a wholly owned entity of Avista, will fund a portion of the equity required for the design and construction of three 50,000 deadweight ton product carriers, each with 330,000 barrel cargo capacity, which SEACOR has contracted to build at General Dynamic's National Steel and Shipbuilding Company (NASSCO) shipyard in San Diego, California, with vessel delivery dates of mid 2016, late 2016 and early 2017.
Avista explains that SEACOR Tankers and its affiliates are a full service Jones Act shipping platform with an existing fleet of seven product tankers, all of which are on time charter or long-term bareboat charter. The Merchant Marine Act of 1920, commonly known as the Jones Act, requires that the transportation of cargo between U.S. ports be carried by U.S.-flag vessels, constructed in U.S. shipyards and crewed and operated by U.S. citizens.


"We are very excited about our new partnership with SEACOR Tankers," said Steve Webster, Co-Managing Partner and Co-CEO of Avista Capital Partners. "The U.S. is projected to continue to experience significant oil and liquids production growth. This growth is creating incremental demand for Jones Act tonnage, as current pipeline and rail infrastructure are not sufficient to handle the expected ramp up."

"With our capital investment and SEACOR's experienced team, with whom we have worked closely in the past, our joint venture will be very well positioned to meet this increasing demand and capitalize on future growth opportunities as a result of the strong and improving fundamentals in the Jones Act industry."

Milbank, Tweed, Hadley & McCloy, LLP and Blank Rome LLP served as legal advisors to SEACOR and Vinson & Elkins LLP and Winston & Strawn LLP served as legal advisors to Avista.