Edward Scott to Keynote LNG Symposium at SHIPPINGInsight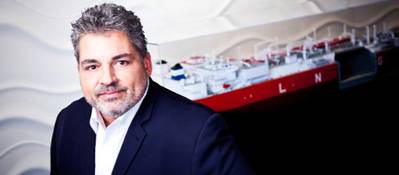 Edward Scott, chief operating officer of Excelerate Energy, will deliver the keynote address at the SHIPPINGInsight 2014 Marine LNG Symposium, Sept. 30 in Stamford, Conn.

The Marine LNG Symposium is a forum dedicated to all aspects of conversion to LNG as a marine fuel. The full day of discussion immediately precedes the two-day SHIPPINGInsight Fleet Optimization Conference & Exhibition, Oct. 1-2.

Scott's topic – "LNG–New Reality or Simple Evolution" – will set the stage for the symposium, which will include sessions addressing regulatory issues, infrastructure, bunkering, designing and building new LNG-powered ships, retrofitting existing ships and training requirements for handling LNG fuels. Speakers will include experts from all industry sectors.

As chief operating officer of Excelerate Energy, Scott is responsible for the implementation of the operations as well as technical and administrative initiatives of the company. He formerly served as senior vice president of development with responsibility for the augmentation, permitting and construction of the company's LNG importation projects.

"Edward Scott will draw on his vast experience in managing large-scale LNG projects to share his insights on the issues and challenges of LNG," said Frank Soccoli, co-director of SHIPPINGInsight. "His broad perspective and in-depth knowledge will provide a superb kick-start to the day-long agenda."

Entering its third year, SHIPPINGInsight attracts maritime industry executives from around the world with a focus on practical solutions to reduce costs and boost efficiency in operating ships in the current economic environment.

"Last year, we had more than 100 maritime industry experts from 11 countries at SHIPPINGInsight," said Jim Rhodes, conference co-director. "It's an unmatched opportunity to learn from industry experts and network with peers. Already, we have received commitments from more than 20 senior executives from shipowners and ship management companies to serve as moderators or speakers at the 2014 conference."

Delegates may register for the Marine LNG Symposium, the Fleet Optimization Conference & Exhibition, or the full three-day package.