YBDSA Plays Key Role in UK Annual Shipwrights Lectures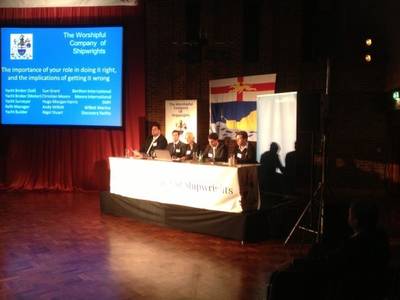 The Yacht Brokers, Designers and Surveyors Association (YBDSA) pariticipate in the lectures held at the University of Southampton.
The Shipwrights Lectures, organised by the Worshipful Company of Shipwrights in conjunction with the University of Southampton, is an annual event designed to inform and inspire young marine apprentices about the many opportunities available to them within the UK's wide ranging marine industry, which currently employs more than 35,000 people.

ane Gentry, CEO at the YBDSA says: "We were thrilled to be involved with the Shipwrights Lectures and it was wonderful to see so many young, enthusiastic apprentices gathered together. The marine sector is incredibly important to the UK economy and it's crucial that we welcome the next generation and use our experiences in the industry to educate and inform them about their future careers, whilst providing them with the valuable opportunity to network with industry leaders and their own peers."

As the management company of ABYA (Association of Brokers and Yacht Agents), the YDSA (Yacht Designers and Surveyors Association) and PCA (Professional Charter Association), the YBDSA works closely with many marine professionals across the globe, and is always keen to support and educate the next generation of its potential members.

The YBDSA's associations were represented at the Shipwrights Lecture by YBDSA President, Christian Moore from Moore International, ABYA member, Sue Grant from Berthon International, and YDSA member Hugo Morgan Harris from Saunders Morgan Harris.

The three members formed part of a five man panel providing interactive discussions about, The importance of your role "in doing it right" and the implications of getting it wrong.