Chinese Shipyards Wade In to Offshore Market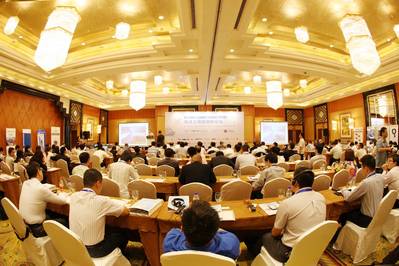 The recent Offshore Support Vessel World Forum meeting in Shanghai believes that optimism is returning to global offshore markets.

The forum is a platform for oil and gas producers, designers, builders, OSV owners, operators, contractors, classification societies, equipment suppliers and legal/financial service units to discuss and address future opportunities and challenges. The theme of the conference was 'Maximizing commercial opportunities amid OSV market recovery by meeting new technical challenges and regulations'.
In the panel discussions it was considered that optimism is returning to the global offshore markets, supported by the prompting of more shipyards to wade into the OSV market.

China has emerged as largest contributor to the explosive growth in the world's OSV market place and many Chinese shipyards are flocking to the OSV market. But challenges and uncertainties need to be addressed if they are to enhance their competitiveness.

A networking platform for the OSV industry, the event was sponsored by Wartsila China, Havyard, Shanghai Zhenhua Heavy Industries Company Limited, LTI Steel Wire Rope (Shanghai) Co.,Ltd, Stonel(USA)/ Pt-BRIDGE(Shanghai,China) and GSHYDRO Piping System, with the supports of Shanghai International Shipping Institute, UCIBN, chinaoffshore.com.cn, The Shanghai Shipbrokers Association (SSA) and CNPI.