Navy Shipyards Hit by Budget Shutdown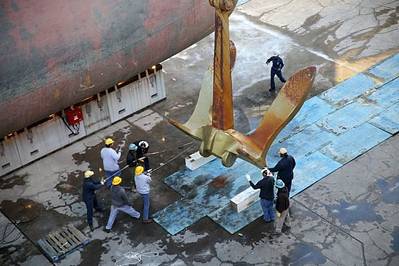 While ongoing operations involving ships at sea and forward-deployed forces are moving along as scheduled, the government shutdown is reverberating throughout the Navy, especially at its shipyards. More than 75,000 Navy civilian employees will be furloughed, according to Military.com.
Citing a U.S. Naval Institute report, Military.com says that [unpaid] furloughs are slated to occur at all four of the Navy's public shipyards, including: Puget Sound Naval Shipyard, Bremerton, Wash., Norfolk Naval Yard, Norfolk, Va., Portsmouth Naval Shipyard, Kittery, Maine, and Pearl Harbor Naval Shipyard, Hawaii.
The shutdown's impact upon ongoing Navy contracting and acquisition is not yet fully known but potentially substantial, inform service officials.

Source: Military.com