KOGAS to Support Korean Shipyards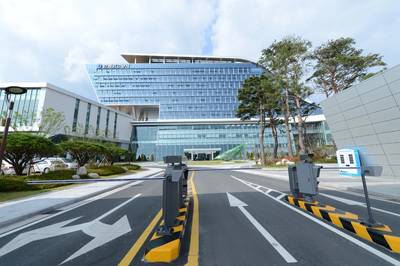 In a bid to help South Korean local shipyard weather their worst-ever slump, the State-run Korea Gas Corp. (KOGAS), the world's largest LNG importer, will soon place shipbuilding and maintenance orders with them, says a report by Yonhap.
KOGAS will advance the schedule of placing orders for two new LNG carriers to the first half of next year and assign sizable maintenance work for its large LNG carriers to local shipyards, said its president Lee Seung-hoon.
The construction of a LNG carrier with a capacity of 3,500 tons normally costs a 150 billion won (US$134 million).
"At the moment, demand for global LNG is waning, which works to reduce demand for new LNG carriers," he said. "As new shipbuilding orders are declining, we are looking at an option to assign maintenance work to local shipbuilders as well."
His remarks came as the country's shipyards are faced with a sharp drop in new orders and increased costs stemming from a delay in the construction of offshore facilities.