Finning to Showcase New Diesel Engines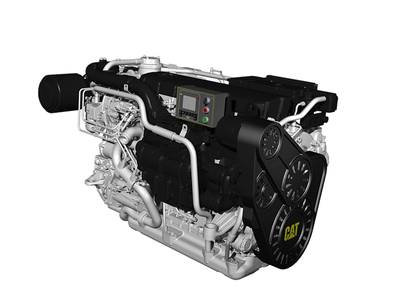 Finning Marine is showcasing the new Cat C8.7 and C12.9 diesel engines, along with the Tier III Cat C32 ACERT propulsion engine and remote monitoring tool at the Southampton Boat Show 2014.


With a displacement of 8.7 and 12.9 litres respectively, the Cat C8.7 and C12.9 offer yacht manufacturers a broad array of horsepower ratings ranging from 650 to 1,000 mhp, with the latter making the C12.9 an industry leader in power density. In order to meet customers' requirements, each engine will be offered in several different configurations; all will conform to Tier 3 emissions regulations.

The new engines' compact envelope provides a number of performance gains. For example, a pair of the new 1,000 mhp engines can now be installed in a hull design, which previously was limited with size constraints to engines of a much lower rating. Servicing of the new engines is also straightforward thanks to right or left-hand service options.

Cat C32 Tier III Propulsion Engine
With a power range from 1622mhp to 1925mhp, the Tier III Cat C32 ACERT is the ideal propulsion engine for pleasure craft applications.

The engine contains an air cleaner/fumes disposal system, electronic diagnostics and fault logging, engine and transmission monitoring as well as range of other features that make it a robust and cost effective marine engine.

Remote monitoring
Available for all electronic engine applications, the remote monitoring tool can be used on commercial and recreational vessels, as well as for tracking power generation performance.

By remotely monitoring the most critical parameters of marine engines or generators, customers have access to valuable system efficiency data in real-time. This information, which can be viewed on internet-enabled computers, smartphones or tablet devices, can be used to optimise efficiency and alert engineers to alarm conditions occurring with power or other critical safety systems.

The remote monitoring of equipment allows engineers to detect anomalies in the performance of power generation equipment and take action before they are given a chance to develop. Data points monitored include: total fuel used (by shift/day/week/month), average fuel burn rate, oil pressure, coolant temperature, engine load, intake manifold temperature, speed, heading and many other factors.